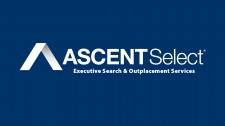 ASCENT Select Welcomes New Search Partner, John Bennett, to Team
GREENSBORO, N.C. , March 12, 2019 (Newswire.com) - ASCENT Select, a strategic search partner for companies seeking qualified executives, is welcoming their new search partner, John Bennett. The addition of Bennett to the team will bolster the firm's expertise at placing mid to senior-level executives in supply chain & logistics, finance, operations and sales.
Throughout the years, Bennett has acquired more than 25 years of senior management experience in media, biotechnology, manufacturing, executive recruitment and entrepreneurship. Some of his prior titles include president, general sales manager, chief financial officer, controller and general manager at some of the foremost respected companies such as General Electric, Media General and Eurofins Scientific. He has applied his deeply diverse professional experience to the executive search industry for more than nine years. Bennett has assisted in the successful placement of executives in leadership positions such as divisional presidents, operational vice presidents, sales vice presidents and global leadership positions in marketing.
ASCENT Select is an awarding-winning strategic search partner which assists companies in identifying ideal candidates for mid to senior-level executive positions. The specialized team of recruiters are industry authorities, highly networked and have been retained for their services by clients, worldwide.
The firm's Advantage Outplacement program incorporates a proprietary 9-step process with one-on-one and group coaching which allows organizations to provide outgoing employees the tools and resources they need to find new employment within 60 days. The program gives organizations the resources to support laid-off professionals in finding fulfilling new jobs. The service ultimately reduces costs, the risk for litigation and the overall effects of downsizing while advocating for the needs of displaced workers. The Advantage Outplacement program includes one-on-one coaching, assessments, leveraged networking assistance, expert resume writing, personal branding, strategic interview preparation, job search blueprints, search tactics, social media strategies, LinkedIn optimization and more.
The ASCENT Select team is excited to welcome Bennett to the firm. The firm looks forward to incorporating Bennett's expertise into their collective mission of providing clients with matchless placement services.  
###
ASCENT Select provides streamlined, targeted recruiting services for companies searching for top-tier talent to fill mid to senior-level executive positions in the supply chain, procurement, distribution, logistics, operations and finance industries. The agency uses strategic techniques to find ideal candidates and boasts a 100 percent job offer acceptance rate. About 95 percent of their placements remain in roles for 12 months or longer. The agency has been awarded many distinguished recognitions through the NPA Worldwide Network (which maintains the membership of more than 1800 recruiters and 500 search firms worldwide), including: Top 25 Revenue Producing Firm in 2015, Largest (Split) Placement in 2015, Silver Recruiter Achievement Award in 2016, Top 25 Recruiter Achievement in 2017, Top Revenue Achievement by a Firm in 2017 and Largest (Split) Placement in 2017. For companies searching for the perfect executive, ASCENT Select is a world-class tool available to assist today.
For more information, visit: http://www.ascentselect.com/
Source: Ascent Select