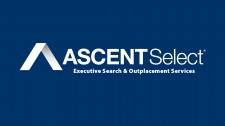 ASCENT Select, An Award-Winning Recruitment Service, Continues to Transform Industry
GREENSBORO, N.C., February 21, 2019 (Newswire.com) - ASCENT Select, an executive search partner for companies seeking qualified executives, is continually transforming the search industry, most recently in the outplacement services sector. The firm's outplacement services allow companies to provide displaced employees with effective tools and resources to accelerate the job search process to land as quickly as possible.
Outplacement services are proven to limit potential lawsuits, enhance corporate image and improve employee retention and productivity. ASCENT Select's outplacement services include a comprehensive 9-step program of industry-leading services including one-on-one coaching, assessments, expert resume writing, personal branding, strategic interview preparation, job search blueprint, search tactics, social media strategies, LinkedIn optimization and more.
The agency is a vanguard leader in the outplacement services sector and ASCENT Select's founder, Mike Sudermann, wrote "The Executive Leap," an Amazon-bestselling book on proven strategies and insider secrets on making professional transitions. The agency is proud to be a part of the growing movement toward providing these services to outgoing professionals.
ASCENT Select is an awarding-winning strategic executive search partner assisting companies in identifying and hiring ideal candidates for mid to senior-level executive positions. Ascent Select team members are experts at sourcing and using strategic methods and cultural assessments to place ideal executives in available supply chain, procurement, distribution, logistics, operations, and finance roles. The specialized team of recruiters are industry authorities, highly networked and have been retained for their services by clients, worldwide.
The ASCENT Select team is passionate about advancing productive business relationships and is proud to offer industry-leading services in outplacement, talent acquisition and more.
###
ASCENT Select provides streamlined, targeted executive search services for companies needing to hire top-tier talent to fill mid to senior-level executives in the supply chain, procurement, distribution, logistics, operations, and finance positions. The agency uses strategic techniques to find ideal candidates and boasts a 98 percent acceptance rate. About 95 percent of their placements remain in roles for 12 months or longer. The agency has been awarded many distinguished recognitions through the NPA Worldwide Network (which maintains the membership of more than 1800 recruiters and 500 search firms worldwide), including: Top 25 Revenue Producing Firm in 2015, Largest (Split) Placement in 2015, Silver Recruiter Achievement Award in 2016, Top 25 Recruiter Achievement in 2017, Top Revenue Achievement by a Firm in 2017 and Largest (Split) Placement in 2017. For companies searching for the perfect executive, ASCENT Select is a world-class tool available to help, today.
For more information, visit: http://www.ascentselect.com
Source: Ascent Select