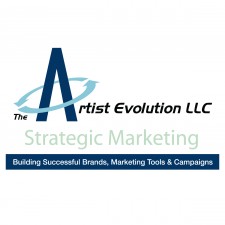 Fayetteville-Based Marketing Agency Offering Free Resources
FAYETTEVILLE, Ark., March 30, 2020 (Newswire.com) - ​The Artist Evolution (TAE), a comprehensive marketing, design and practice engagement firm located in Fayetteville, Arkansas, has launched a community-driven initiative to help local NW Arkansas businesses. As a response to the sweeping effects of the coronavirus, TAE launched NWA is Open as a website and Facebook page where community businesses and their fans can connect. Businesses can post new hours, curbside policy updates and share stories and ideas with each other and their customers.
The website, http://www.nwaisopen.com/ will have links for businesses to apply for Federal and state assistance, stories and calls to action from local businesses and a media kit of posters and materials supporting local businesses that can be posted in shop windows. The kit also includes materials for customers to display in support of the local business ecosystem. As a Northwest Arkansas business with many local clients, it made sense for TAE to launch this effort to help their business neighbors.
"This unprecedented pandemic period of social distancing gives us the opportunity to help our fellow NWA businesses connect with each other and with customers in new and innovative ways. We will offer free resources like a media kit of prepared #NWAisOpen posters and materials that small businesses and their supporters can display. We want to find ways for the community to come together during this time," shared Derek Champagne, founder & CEO of The Artist Evolution. "We have also launched a Crisis Marketing Toolkit that offers complete digital marketing packages at discounted prices to help businesses gain customers now and after quarantine has ended," Champagne added. More information about the Crisis Marketing Toolkit can be found at https://crisismarketingtoolkit.com/.
As a company that has grown from three employees in 2014 to 30 employees in 2020, TAE has proven to be an innovative leader and has experienced many successes over the past year. TAE is a marketing agency that focuses on taking a comprehensive approach to developing all aspects of a brand. The group specializes in the creative development, brand advancement and execution of marketing campaigns. CEO Derek Champagne has led TAE to work with local, regional and national brands in an array of fields and industries; from small local businesses to publicly traded brands. The Artist Evolution are experts at developing, executing and managing custom marketing strategies molded around your marketing needs. To learn more, visit http://www.theartistevolution.com.
Source: The Artist Evolution, LLC
Share: